| Product Code | Package Type | Price |
| --- | --- | --- |
| HF46-275 | 275 Gallon Tote | $ 1,974.00 |
| HF46-74D | 20' Container w 74 Drums | $ 28,120.00 |
Miami Oil Company Brands Multi-Purpose Hydraulic Fluid AW-46 is designed to operate in a variety of hydraulic systems under the most demanding conditions. It is a blend of carefully chosen base oils and enhanced with an exceptional additive treatment.
This hydraulic oil minimizes maintenance costs and offers superior fluid stability.
AW-46 HYDRAULIC OIL APPLICATIONS:
For usage in many applications where the only choice is a universal high performance anti-wear hydraulic oil with excellent operating reliability:
Plastic molding machinery, metal working machine tools, construction equipment, compacting and bailing machines, material handling equipment, sanitation vehicles, hydraulic elevators, presses and numerous other types of hydraulically powered devices and machines.
Miami Oil Company Multi-Purpose Hydraulic Oil AW-46 is a premium quality anti-wear lubricant blended using carefully chosen and refined high-quality mineral oils, combined with a multifunctional additive system. This hydraulic oil has been designed to meet the requirements of major hydraulic pump manufacturers, and its applications include hydraulic systems used in industrial and marine applications as well as in mobile machinery.
Specifically formulated for machines and equipment requiring an ISO VG 46, ISO 46, or AW 46 hydraulic oil.
Excellent anti-wear properties, rust protection, low varnish and deposit formation, good demulsibility, oxidation resistance, good antifoam properties, and fast air release properties are all achieved by high-quality base oils and multifunctional additive technology to safeguard and improve the life of hydraulic pumps and systems.
Prevent filter clogging, maintain maximal product life and performance, and have excellent hydrolytic stability and filterability.
An extensive variety of viscosity grades implies that the ideal viscosity can be implemented at any operating temperature for hydraulic systems.
Perfectly suitable with standard seal materials utilized in hydraulic systems, to increase seal life and eliminate fluid leaks.
HYDRAULIC OIL AW-46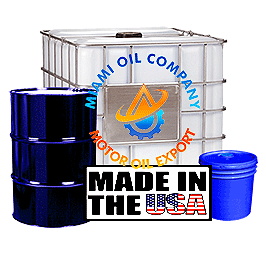 Equivalent / Cross Reference
Mobil DTE 25
Shell Tellus 46
Chevron Rando HD 46
Exxon Nuto H46