Diesel Engine Oil Heavy Duty
| Product Code | Package Type | Price |
| --- | --- | --- |
| 1540CJ-74D | 20' Container w 74 Drums | $ 34,200.00 |
| 1540CJ-16T | 20' Container w 16 Totes | $ 36,800.00 |
Our 15w40 CJ-4 Diesel Engine Oil Heavy Duty developed for use in four-stroke cycle diesel engines designed to meet 2007 and later EPA on-highway exhaust emissions standards. It is specially formulated to protect exhaust aftertreatment devices such as diesel particulate filters (DPFs), diesel oxidation catalysts (DOCs) and selective catalytic reduction (SCR) systems. It is backward serviceable for use in pre-2007 diesel engines, and may be used in mixed fleets with both diesel and gasoline-fueled vehicles.
15w40 CJ-4 Diesel Engine Oil HD meets or exceeds the performance requirements of API Service Categories CJ-4 and SN, under the latest OEM specifications for use in low-emission diesel engines.
15w40 CJ-4 Diesel Engine Oil HD is designed for use in mixed fleets with both on-highway and off-road equipment operating in varying climates and under varying loads and service conditions. It has excellent soot dispersancy to protect against soot-induced oil thickening and abrasive wear, and excellent oxidation resistance to help minimize deposit formation. The low-ash formulation is designed for compatibility with all exhaust emission control systems in modern diesel engines, and to help prolong DPF life.
It is formulated for use in diesel engines operating on diesel fuels with sulfur content up to 500 ppm. However, for use with non-ULSD (Ultra-Low Sulfur Diesel) fuels with sulfur content greater than 15 ppm, consult the engine manufacturer for recommended service interval.
Applications
• On-highway diesel trucks equipped with EGR and exhaust aftertreatment devices to meet 2007/2010 emissions standards
• Older diesel equipment with conventional, non-EGR engines or ACERT engines
• Off-highway construction, earth moving and mining equipment
• Mixed fleets with diesel and gasoline-fueled vehicles
Fleet Supreme EC meets or exceeds the requirements of:
• API Service CJ-4, CI-4 with CI-4 PLUS, CI-4, CH-4, SN
• ACEA E9-08, E7-04
• Caterpillar ECF-3, ECF-2, ECF-1-a
15w40 Cj-4 Conventional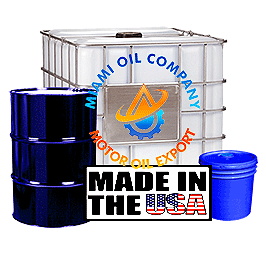 Equivalent / Cross Reference
Chevron Delo 400 LE
CAT DEO-ULSTM
Delvac 1300 SUPER
Shell Rotella T