Diesel Engine Oil Heavy Duty
| Product Code | Package Type | Price |
| --- | --- | --- |
| 1540-74D | 20' Container w 74 Drums | $ 33,470.00 |
| 1540-16T | 20' Container w 16 Totes | $ 35,920.00 |
Our SAE 15W-40 Superior Heavy Duty Diesel Engine Oil is a high-quality universal fleet engine oil designed for use in on-highway diesel trucks and off-highway diesel equipment, and in passenger cars and light trucks with either diesel or gasoline engines. It is formulated with advanced additive technology to provide excellent wear protection, soot control and bearing corrosion protection in low-emission, EGR-equipped diesel engines and in older non-EGR diesel engines. It also will provide excellent protection for gasoline engines for use in mixed fleets.
Superior SAE 15W-40 HD Diesel Engine Oil meets or exceeds the requirements of API Service Categories CI-4, CH-4, CG-4, CF-4, CF and SL.
It also meets or exceeds the requirements of Caterpillar ECF-2, Cummins CES 20078 and Volvo VDS.
The SAE 15W-40 viscosity grade meets the stricter performance requirements for soot control and shear stability
as defined by API CI-4 PLUS, and also the performance requirements for Mack EO-N Premium Plus 03.
Applications
• On-highway diesel trucks equipped with cooled-EGR, ACERT
or other technologies to meet 2007 and earlier exhaust
emission standards
• Older diesel equipment with conventional, non-EGR engines
• Mixed fleets with both diesel and gasoline-fueled vehicles
• Off-road construction, earth moving and mining equipment
• Farm equipment with diesel or gasoline engines
15w40 Diesel Engine Oil HD meets or exceeds the requirements of:
• API CI-4 PLUS
• API Service CI-4, CH-4, CG-4, CF-4, CF, SL
• Caterpillar ECF-2, ECF-1a
• Cummins CES 20078, CES 20076
• Detroit Diesel 7SE270 for 4-Stroke Cycle Engines
• Mack EO-N Premium Plus 03, EO-M Plus
• Volvo VDS-2, VDS
• Diesel engines manufactured by OEMs not listed above, including International (Navistar),
John Deere, Hino, Komatsu, Kubota and others
Features / Benefits
• Excellent soot control for protection against abrasive wear and soot-induced oil thickening
• Resists viscosity and thermal breakdown at high temperatures
• Protects against sludge and varnish formation
• Protects against wear
• Protects against rust and bearing corrosion
• Good low-temperature pumpability, even with soot-laden oil
• Good resistance to foaming and aeration
• Meets requirements for EGR-equipped diesel engines, conventional diesel engines and gasoline engines
SAE 15w40 Ci-4 Regular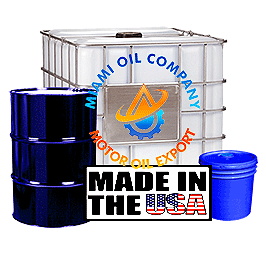 Equivalent / Cross Reference
Shell Rotella T
Rimula R4
Delo 15W40
Delvac MX